2018
Selected projects
Art Director and Producer
Made in collaboration with David Musch and Kaspar Schmidt-Mumm
Immersive party experience created as a part of RCC 2018 during Adelaide Fringe. Also featuring work from Henry Jock Walker, Jungle Phillips, Hari Houtlakis, Bohie Palecek, Daria HK, Liam Bosecke, Emmaline Zanelli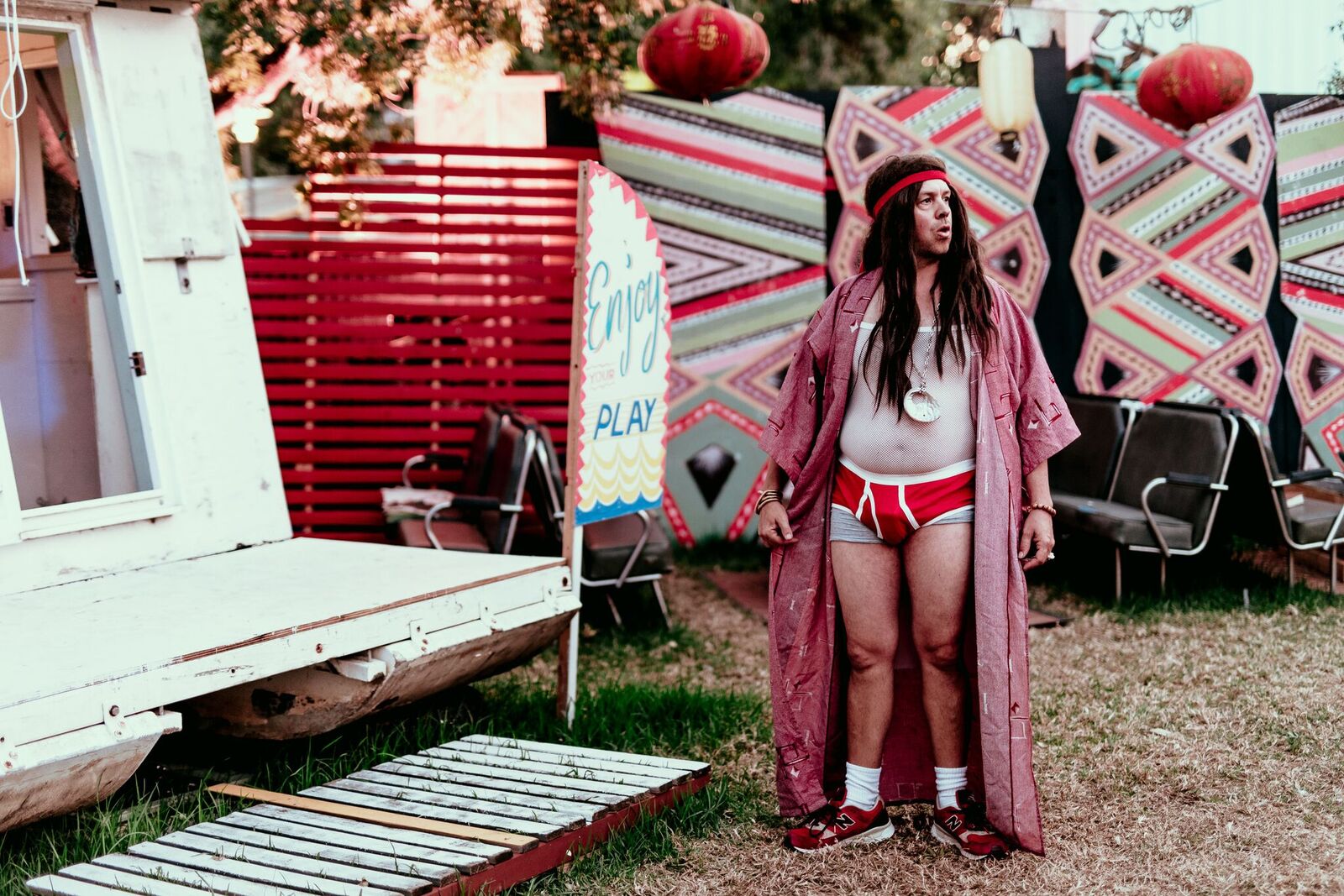 Shot and edited by Jack Turner
Celebration of sensation video content projected onto stage each night.
Directed by Dave Court. Shot by Harry Allwood and Nick Frayne. Edited by Danny Howe and Dave Court
Table 88
Branding, menu and general graphic design for Kangaroo Island restaurant, Table 88.
Food, venue and environment photography.
Painted immersive installation / photo booth created for the festival.
The Bait Fridge
Art / costume / performance collective
Music Video for 'Listerine' Wing Defence
Made in collaboration with Lewis Brideson. Shot and edited by Lewis, production design and animation by me.
Production and set design for music video for MOONSTONE by Golden Vessel (ft. Elkkle and Akurei)
Design and illustration for Hungry Jack's party room at The Bend motorsport park.
Vector drawings printed onto vinyl, themed as a Space Forest Party Room.
Live illustration for panel discussion events
Art direction, space design, painting, and fabrication for summer pop up venue on the River Torrens. Made in collaboration with Mapped.
In collaboration with Che Chorley. Assisted by Myf Cadwallader.
Double Portrait
Painting commission for The Oxford Hotel, portrait of musician MANE