Field Good Festival 2019 with The Bait Fridge
Field Good Festival 2018
Painting and sculptural installation as a part of Field Good Festival at Alma's Hem.
Made in collaboration with Hari Koutlakis and Henry Jock Walker
Photos by Jack Fenby, David Musch, Lewis Brideson and Dave Court
Spin Off Festival 2018
Painted immersive installation / photo booth created for the festival.
NEO X-Change
Photography and installation workshop in collaboration with Rosina Possingham for teenagers at the Art Gallery of South Australia.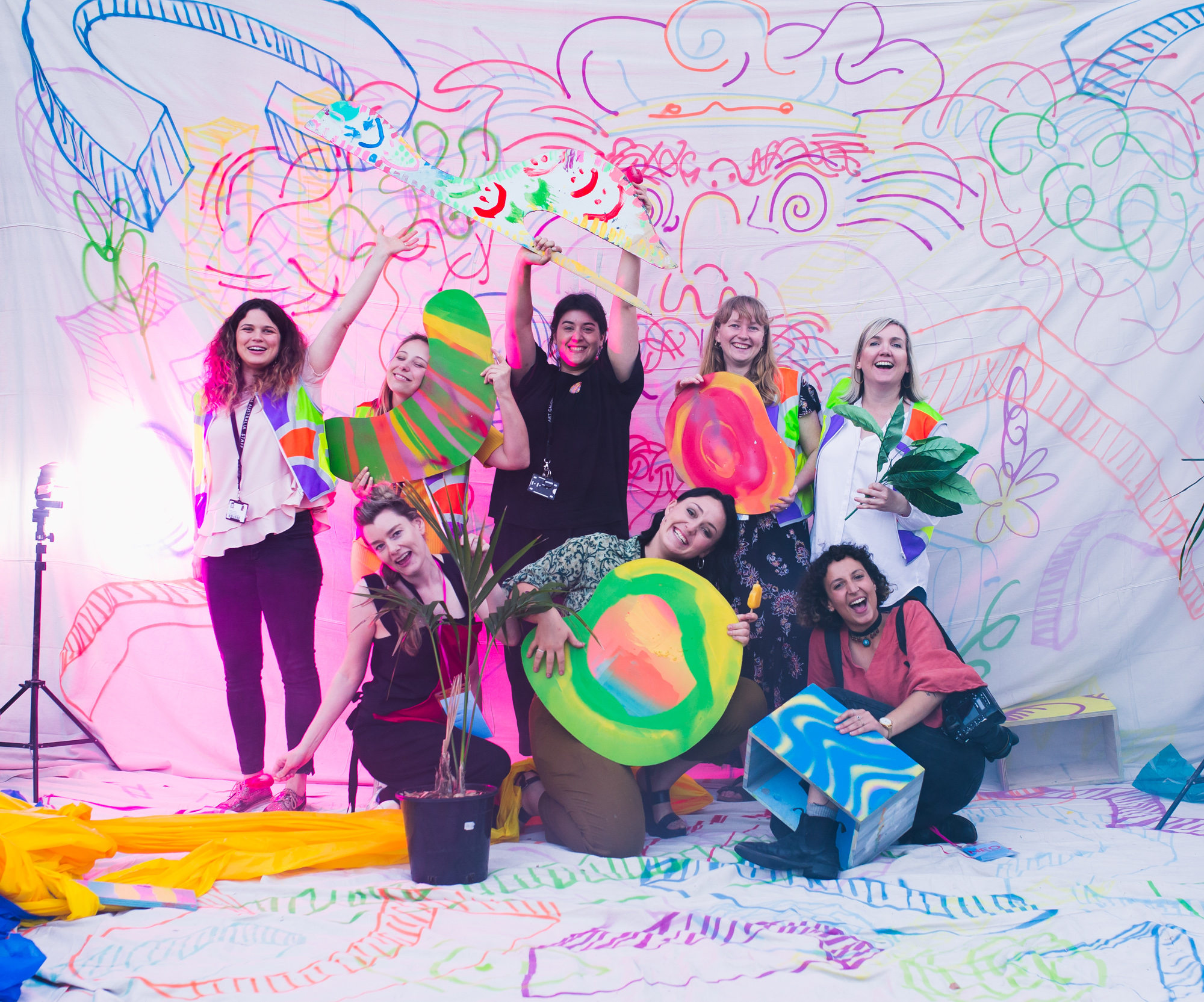 Installation and costume painting 3 day workshop for POM POM arts program by Carclew for children under 12 at Davoren Park.
Painting and installation one day workshop for Carclew with 7-12 year olds.
Installation for SALA 2018 Finissage event.
Created in collaboration with Hari Koutlakis as a part of The Bait Fridge.
Yewth x Laneway live art activation at Laneway Festival 2017 Adelaide leg.
Collaborative work with Henry Stentiford, Harriet McKay, Jake Holmes, Jay Krause, Hari Koutlakis and Jake Bresanello.